Did you know the CNY, China's New Year 2016 celebration? CNY is the way for Chinese people to celebrate New Year 2016, which is on Monday February 8 for them. Also known as Spring festival, it is their greatest traditional festival, a majestic feast full of fantasy and spectacle and a week of official public holidays.
Being full of hopes they wish for a lucky upcoming year celebrating with their families through their tradition and culture which goes back thousands of years. Many cultural activities such as setting off firecrackers, ancestor worship, and dragon dances take place during the festival.
You may ask where is the matter according to visual merchandising. Right here comes visual merchandising for special occasions and cultural environments.
Brooks Brothers
asked their longtime cooperators
Booma Group
 to  design and develop
their first time worldwide launch window project, inspired by the CNY 2016
, for selected stores between
New York, Hong Kong, Tokyo
etc. Basically a giant sheep in the
origami technique
, placed at the center of  the window display, is reminiscent of the
Brooks Brothers
logo in its oriental aspect. And what about the monkeys surrounding the sheep? According to the Chinese 12-year Animal Zodiac, 2016 is the year of Monkey (an unlucky year to be born in, as they believe). No need to talk about red, China's flagship colour and main color of the festival as it is believed to be favorable in life path. 75 gold leaf sheeps on the background shape the word Monkey in Chinese characters. A solid presence in the center and a plenty of sheeps in the background bring a balance.
But in general unlike the pluralistic character of such a spectacular feast, Brooks Brothers made a minimalistic choice sending a clear message via Booma designers. The mystical and at the same time exuberant Chinese culture in a simple setting.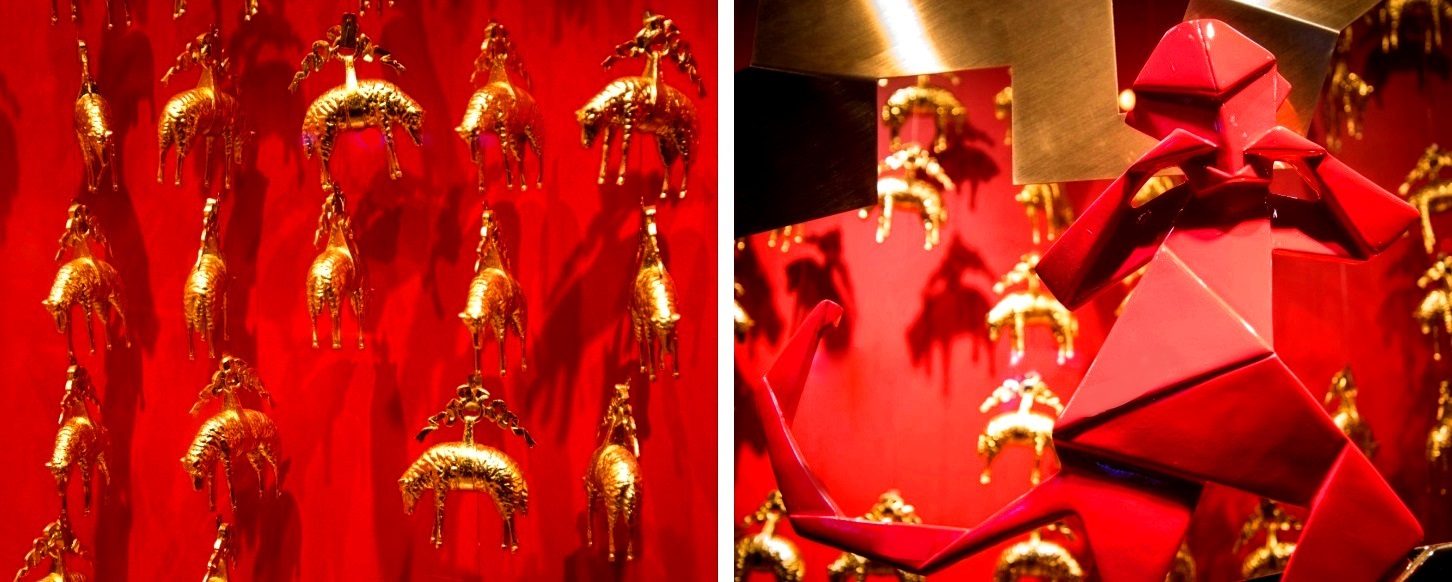 initial photos via retaildesignblog.net